Shamanic Power Animal
Totem Portraits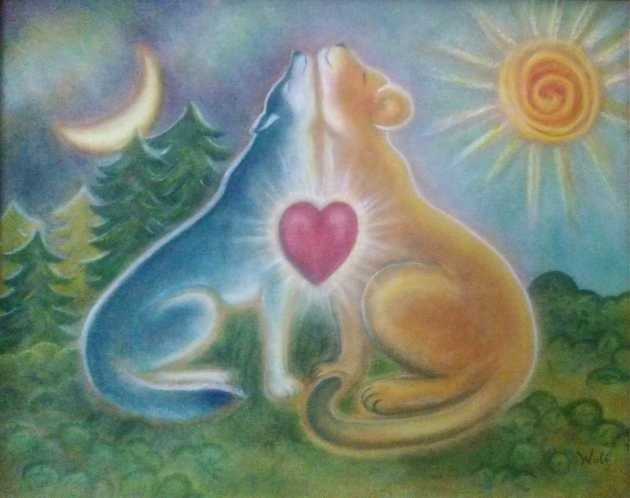 Who Are YOUR Power Animals?

Have you met your shamanic animal guides,
power animals, or the totem animal of your clan yet?
Would you love to have a personalized, shamanic
oil painting to honor your animal guides?
- I will take a Shamanic Journey to find your
own personal animal guide (or guides), or your
clan power animal.
- If you already know your power animal or animals, you can simply describe them
to me in an email.
- I will then paint your own original 12" x 16" oil painting on canvas and share any
messages I receive from your animal guides.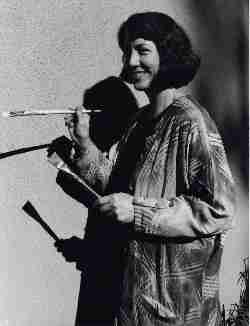 I am
Bernadette Wulf
- intuitive shamanic practitioner and visionary artist. I would love to seek out your personal power animal or animals for you, and represent them in a beautiful, original oil painting. This painting will act as a powerful talisman to assist you in developing a stronger connection with your inner animal guides.
"Bernadette does such incredible customized paintings. The light and power she brings down through her visions jumps off the canvas."

- Dailey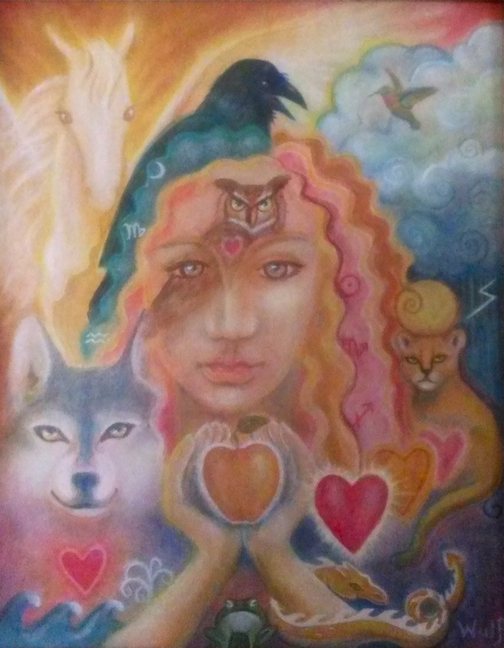 Power animals:


- Offer protection
- Act as guides
- Bring messages
- Answer questions
- Provide healing
- Assist in healing others
- Act as teachers of deep spiritual truths

Note:
Some power animals prefer to remain hidden and I will always ask and respect their wishes, but other animal guides love to be represented in the form of paintings, figurines, necklaces, or other visual reminders. If your all of power animals prefer not to be represented, I will immediately refund your payment.

What better way to honor your power animals
than having their portraits featured in your home or office?


Why do I Paint Power Animal Talismans?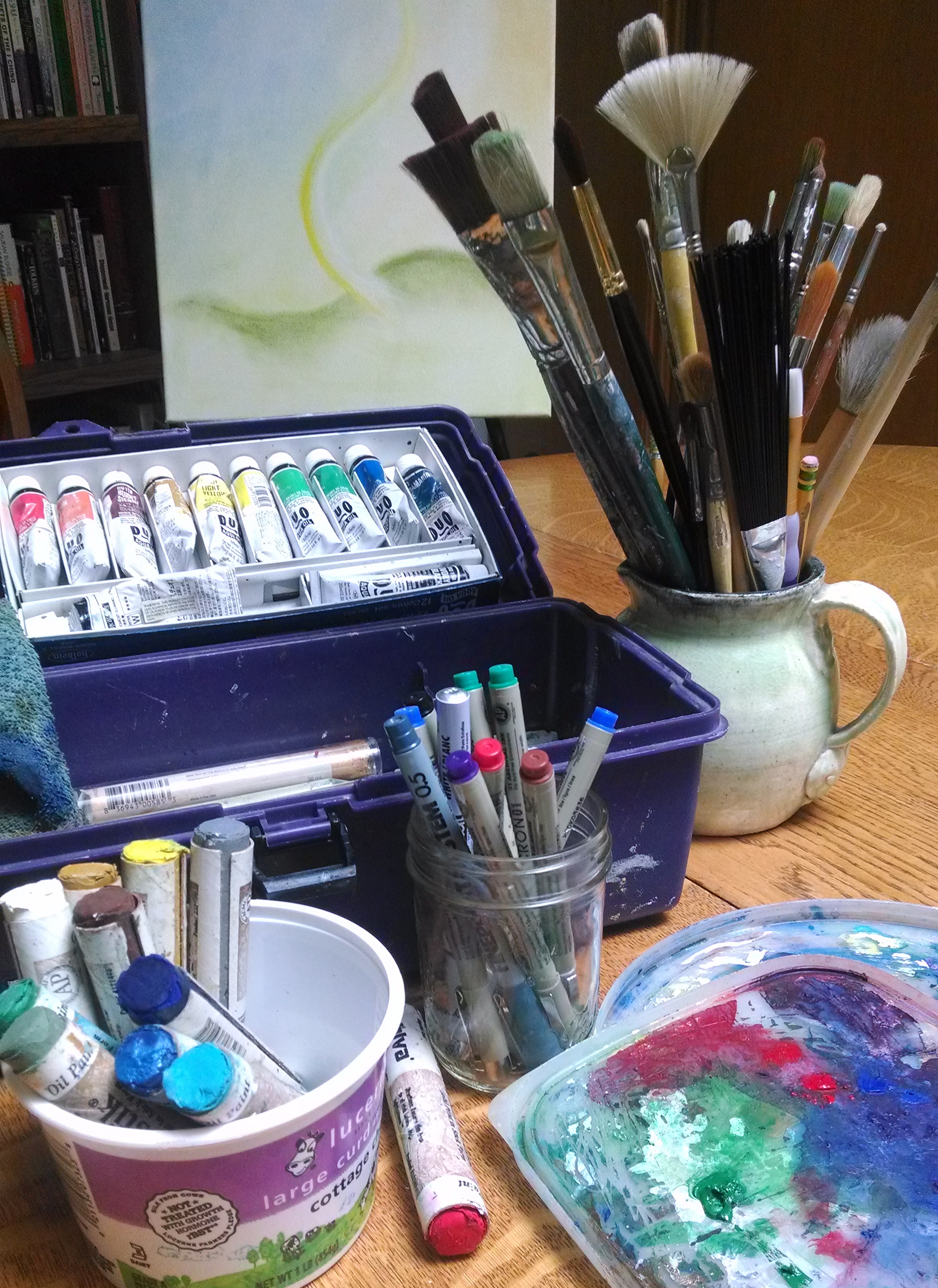 Since early childhood I have had a deep connection with the animal kingdom and my own animal guides, and I have always loved to draw and paint animals. I can also intuitively see the power animals of others.
Because I know how comforting and helpful these invisible animal guides can be, I love helping others get in touch with their own power animals. I do this best through painting.
How Does It Work?
After you place your order, I will journey through the shamanic "otherworlds" to find your personal power animal or animals and create a unique painting in oil on 12" x 16" canvas.
(Other sizes can also be ordered - just email
Bernadette Wulf
.)
I will also give you any messages I get from your power animals or spirit guides.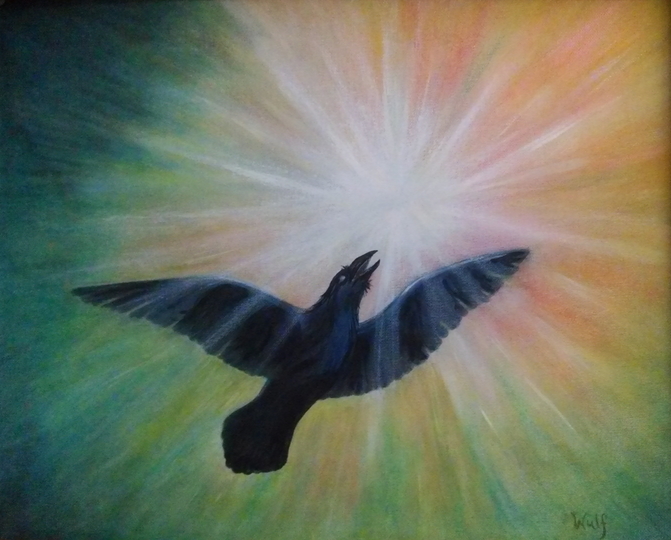 You can request "animals only" in the painting, or a combination of animals with a stylized image of yourself (I will need a photo of you for reference).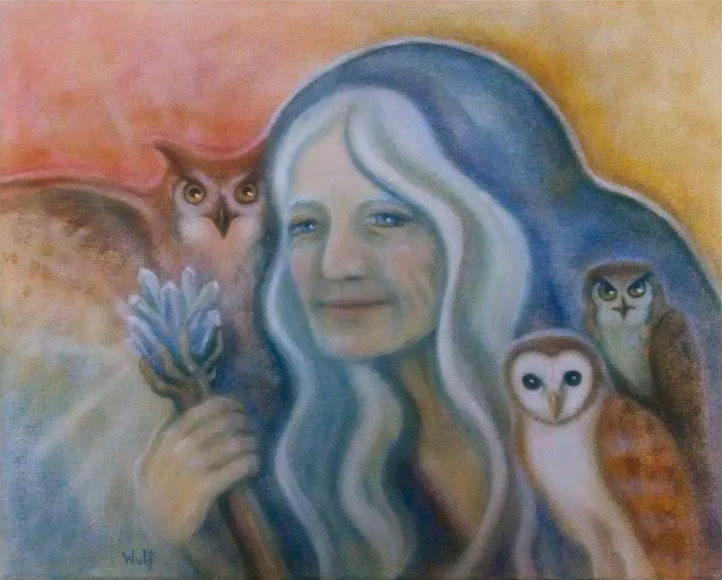 Your personal shamanic oil painting will be shipped to you rolled in a tube and ready for framing in a standard sized 12" x 16"
frame
.
FREE shipping and handling in the U.S.
Email Bernadette Wulf
for shipping rates outside the U.S.
or call 707-824-0675
Order a powerful shamanic talisman
of your personal totem or power animals
painted by Bernadette Wulf.
ONLY $330! - Original Oil Painting on Canvas
Created Uniquely for You
Free shipping and handling in the U.S.
Email Bernadette Wulf for shipping rates outside the U.S.
or call 707-824-0675