WulfWorks Folk Music CD
WulfWorksHome

Songs for the Earth - by Bernadette Wulf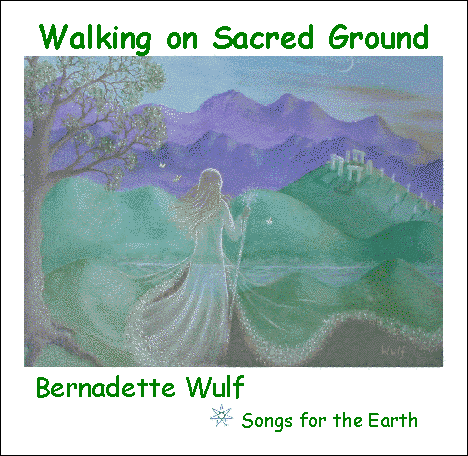 Sample Tracks -
Free to download!


Be patient. The files are large and may take time to load.
(For personal use only.)


Reviews -
my friend and i heard you singing outside a coffee shop last sat. eve. your voice drew me from the street as we were strolling by. i purchasedyour cd and have been enjoying it daily. hopefully... i"ll hear you at least once again in shasta. you are lovely. - rita in portland

My kids love listening to your CD as they are falling asleep. They ask for it every night. - Steph

I am really enjoying your CD. I find myself humming the tunes as I go through the day. Very catchy melodies! - Judy

We heard you sing last night downtown. You really do sound like Joan Baez. Your songs reminded us of early Dylan. Thanks for sharing your uplifting music. - Michael
Thanks for the wonderful CD. Your voice is beautiful... like an Irish Joan Baez. - Kathy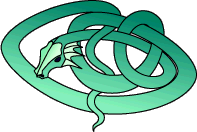 Sound carries intention ~ My intention for "Walking on Sacred Ground" is for the healing of the relationship between humans and nature. When I sing, I call in the faery folk, angels, and dragons who carry the energies of Earth. I ask my ego-self to step aside so that healing can flow through the music. It is rewarding to know that when I perform there is often someone in the audience who is profoundly touched.

People continually report that they feel uplifting energy in "Walking on Sacred Ground." Young children especially seem to enjoy it.
May this CD serve as a channel of peace, hope, joy, and love to all who listen.
CD cover information below!







All Songs Copyright © 2003 Bernadette Wulf

(except Goddess chant harmony in song # 3 - anonymous)
Vocals, guitar, and percussion by Bernadette Wulf
(except as indicated, by Rex Golston – RhythmsForLife.com)

Walking on Sacred Ground
Trees Grow Tall (Drum, Rex Golston)
Remember the Goddess
Alleluia Song (Rainstick, Rex Golston)
Spirit of the Mountain
Reflections on a Tree (Rainstick, Rex Golston)
Farewell To the Mountains (Percussion, Rex Golston)
Song of the Rock People (Rattle, Rex Golston)
The Circle of Life
Sing Back the Swallows (Tambourine, Rex Golston)
All One World
It All Depends on You
Golden Eyes
Two White Doves
It's There I Want to Make My Home

Produced and distributed by WulfWorks www.WulfWorks.net

Cover art ~ "Brigit's Mantle" by Bernadette Wulf


About Bernadette Wulf

I love writing songs! It's one of my favorite things to do. I'm delighted to be able to share some of them with you through this, my first CD. I am also a visionary artist and writer, and I do emotional clearing work using muscle testing and EFT. I like to spend as much time in nature as possible!

Visit my Visionary Art Gallery at www.WulfWorks.net for uplifting visionary art paintings on canvas, prints and cards, as well as my novel, House of Mirrors, and poetry. My website FairySource.com is dedicated to the nature spirits and HealItAll.com describes my healing work.




Dedicated to the Elves and Fairies Who Keep Our World Green!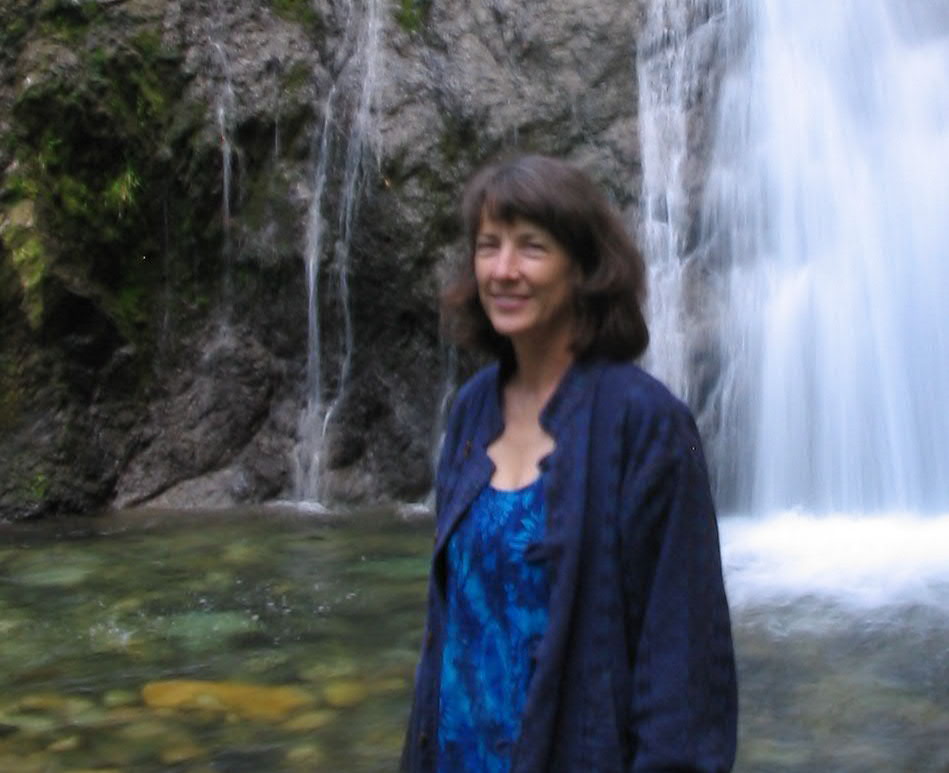 For Checks or Money Orders -
Mail to: Bernadette Wulf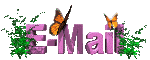 Bernadette Wulf
P.O. Box 9546
Santa Rosa, CA 95405

Visit My Other Websites

FairySource.com - Celtic MysterySchool.com -
Magical-LifeCoaching.com - HealItAll.com - ProjectParadise.info