Books & CD Order Page





Click Here To Order
WulfWorks Visionary
Art Prints
,

plus T-shirts, Mugs, Cards, Gift Items, and more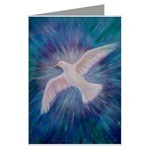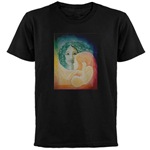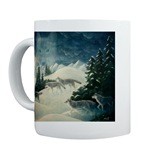 (Originals, & Giclee Prints on Canvas or Archival Paper available by
special order in various sizes - Email:
Bernadette Wulf
)
All prices include shipping and handling in the USA.
California residents must pay 7.5% sales tax, which is added to your order at checkout.
Please allow two weeks for delivery.




Money Magic!
A Step-By-Step Guide to Increasing YOUR Prosperity
by Bernadette Wulf

Available in paper book form, or E-book sent via Email




House of Mirrors
a Visionary Fiction Novel
by Bernadette Wulf
Available on Floppy Disk, or E-book sent to you via Email

House of Mirrors
-
On CD
- $15.00 ($10.00 plus $5.00 s/h)
House of Mirrors
- E-book by Email
- $10.00

Click Here to Order WulfWorks Visionary Art Prints
,
plus T-shirts, Cards, Mugs, and more

PayPal is a secure online payment system for accepting Credit Cards.
ATM cards, & electronic bank transfers. Membership is free!
After you set up an account, funds can be transferred automatically
through PayPal's secure system. No bank details or credit card numbers


are revealed to parties involved.

If you prefer to order by check or money order
please use Printable Mail Order Form

or E-mail: Bernadette Wulf.


Add 7.5% tax if a California resident.
All prices include shipping and handling in the USA
For shipment to Canada & Mexico add 25%,
for Europe add 40%, for other non-USA add 50%


WulfWorks© Copyright 1989-2006
Please respect copyright and do not reproduce without permission






WulfWorks Home

Wolves - Peace Images - Angels - Fairies - Myths & Mystical
Novel

-

Music CD

-

Poetry

-


About the Artist

-

Links

Pages

Visit My Other Websites


FairySource.com - Celtic MysterySchool.com -

Magical-LifeCoaching.com - HealItAll.com - ProjectParadise.info