Here's a profile of my personality type, the "Healer Idealist," or iNFp, from the Jungian Psychology Myers-Briggs Typology test.
(There's a link at the bottom of this section to Humanmetrics.com, where you can take the same test and find out your own personality type. It's an easy and interesting way to help understand yourself and others.)
The Portrait of the Healer Idealist (iNFp)
"Healer Idealists are abstract in thought and speech, cooperative in striving for their ends, and informative and introverted in their interpersonal relations. Healers present a seemingly tranquil, and noticeably pleasant face to the world, and though to all appearances they might seem reserved, and even shy, on the inside they are anything but reserved, having a capacity for caring not always found in other types. They care deeply - indeed, passionately - about a few special persons or a favorite cause, and their fervent aim is to bring peace and integrity to their loved ones and the world... Healers are found in only 1 percent of the general population..."
Humanmetrics.com
~ What's your type?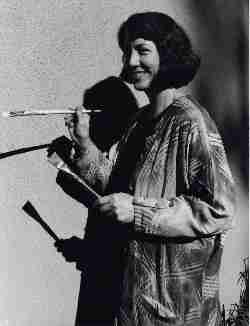 Online personality type test based on Jungian Meyers-Briggs typology.