Visionary & Magical Art to Uplift Your Spirit
Art Can Be Messy!
Thanks for your patience while we update this site to a Mobile-friendly version. Meanwhile, you can visit Fine Art America or http://wulfworks.net/wulfworks.html to see all WulfWorks Art. Come back here again soon to see our newly remodele
Order Fine Art Prints   – Easy!   Fast!   Money back guarantee!
1 Choose Your Image    2 Order a Print    3 Add a Mug or T-Shirt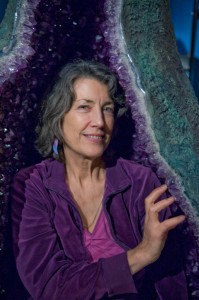 Email Bernadette Wulf              Phone 707-824-0675
Order Your Own Original Soul Portrait or Shamanic Power Animal Portrait
Commission Original Works or Book Illustrations
–
WulfWorks Visionary Art showcases visionary & magical art of Bernadette Wulf – featuring wolves, angels, fairies, mythological themes, peace images, goddesses and gods, and created with luminous veils of oil or acrylic paint on canvas or paper.
Order Giclee prints on-demand, featuring wolf art, wolves in paintings,  angel art, paintings and prints of angels, mystical spiritual artwork, peace art, USA American patriotic paintings, statue of liberty with hearts and doves, fairies, faeries, fairy paintings, fantasy art, mythological beings and animals, dragons, fauns, unicorns, goddess art, mythical gods and goddesses in art, Celtic gods and goddesses, Celtic mythic images, four sacred hallows, new age art, and more from my print on demand website.

Originals and Limited Editions available by special order.
E-mail: Bernadette Wulf  –  or phone 707-824-0675
WulfWorks © Copyright 1989-2015
My Zazzle Store – Order mugs, novelty items, and T-shirts,
plus cards and prints of your favorite WulfWorks images!
Visit My Other Websites
WulfWorks.com Lightworker Hub
FairySource.com – CelticMysterySchool.com –
Magical-LifeCoaching.com –  HealItAll.com – ProjectParadise.info